B
rain

Immune G

ut

M

asterclass
June 14th - 20th, 2021
Learn the BIG idea that is sweeping functional medicine and healthcare and is the key to solving chronic brain symptoms, immune challenges, and gut dysfunction!
When you register today, you will gain
INSTANT

access to the following free gifts: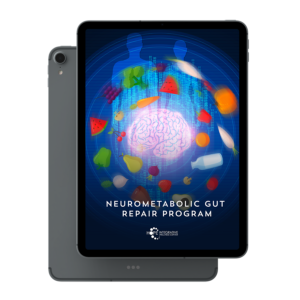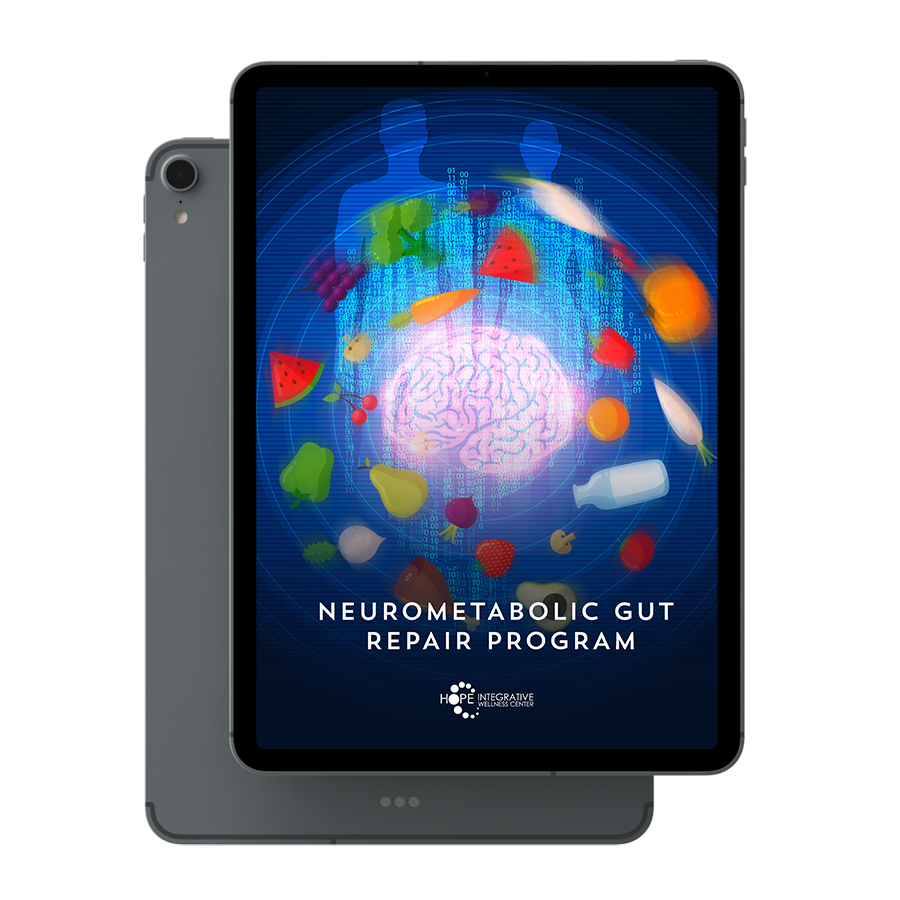 36-page NeuroMetabolic Gut Repair Program
Reduce inflammation, tame food sensitivities, and optimize your brain, immune and gut health!
"The BIG Idea and roadmap to healing chronic conditions."
Get the free video and transcript of this informative Mastery Session.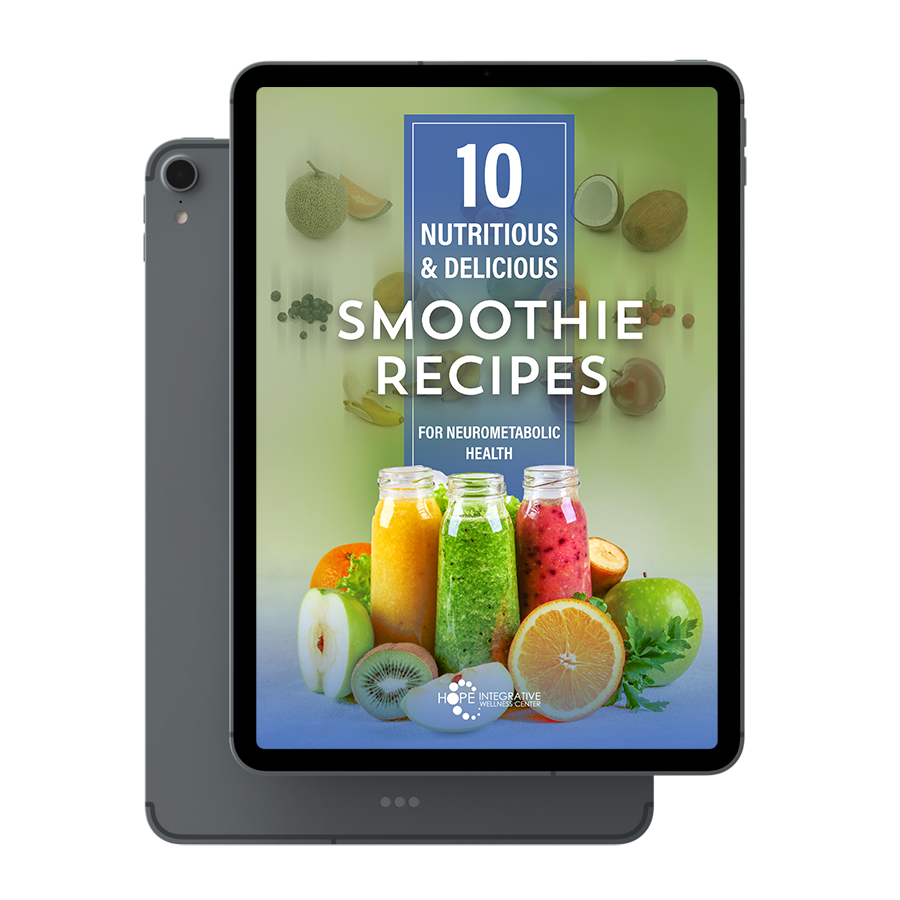 26-page NeuroMetabolic Smoothie Guide
Improve your energy and metabolism instantly with this informative eGuide.
Are you struggling with unrelenting fatigue, brain fog, anxiety, and more?
The Brain-Immune-Gut connection (BIG connection) has been newly identified as the key to hormone health, autoimmunity, neurodegeneration, gastrointestinal disorders, cardiovascular health, and healthy aging. 
Dysfunction in the BIG axis leads to symptoms such as fatigue, brain fog, memory loss, depression, anxiety, chronic inflammation, chronic infections, autoimmune diseases, food sensitivities, digestive disorders, and IBS.
The BIG Idea In Functional Medicine
Most physicians in both Western medicine and natural medicine don't connect the dots because they are not trained in this new way of healing. Instead, you take a cupboard full of supplements and pills to treat symptoms, without understanding the root cause. 
There is hope!
Understanding your triggers and how the BIG connection works will help you reverse your symptoms and finally feel great again.
For the first time, we are peeling back the curtain and showing you the roadmap so you can navigate your health journey — and truly heal!
This event will provide you with all the information you need to:
Learn the brain-immune-gut connection to health and chronic unresolved symptoms
Identify brain symptoms associated with BIG axis dysfunction
Understand how autoimmune and inflammation are impacted by BIG dysfunction
Gain insight into how BIG dysfunction creates various digestive symptoms
Support the immune system to eradicate underlying infections
Detox to support the BIG axis and healing
Balance hormones by improving BIG connection
Learn how trauma and stress affect the BIG axis
Use a step-by-step roadmap that accelerates the healing journey
...And more!
The 2022 BIG Masterclass has ended.
Join the waitlist below to stay in the loop about our next BIG Masterclass.
Daily Presentations from Guest Experts
Dr. Brian Mowl, DC, IFMCP, CDCES, MLDE
Day 1
"Importance Of Blood Sugar On BIG Axis"
---
Glucose and insulin's effect on brain health

Blood sugar and gut connection

High blood sugar and immune dysregulation
Dr. David Jockers, DC, DNM, MS
Day 1
"Fuel Delivery, Fasting, and Ketones"
---
AGE and RAGE from high blood sugar

Role of fasting in insulin resistance and aging

How ketones support metabolism and practical tips
Dr. Lindsey Elmore, PharmD
Day 2
"Microbiome And Gateway To Health"
---
Microbiome as key integrator of metabolism

Functions of specific species of probiotics

Depression, anxiety, mood disorders and microbiome
Dr. Peter Osborne, D. PSc, DC, DACBN
Day 2
"Gluten's impact on brain, immune, and gut"
---
New definition of gluten and why it's everywhere
How gluten causes systemic inflammation
What you must know before going gluten free
Dr. Roger Murphree, DC
Day 3
"Inflammation as the cause of BIG problems"
---
How inflammation damages cells and tissues
Inflammatory cascade on brain, immune, gut
Practical tips to put out the fire of inflammation
Dr. Darin Ingles, ND, FAAEM
Day 3
"Lyme Disease Myths And Facts"
---
Understanding Lyme Disease lab testing

Impact of Lyme on BIG axis

Focal point of Lyme treatment
Dr. Elena Villanueva, DC
Day 4
"Environmental toxins impact on BIG axis"
---
Prevalence of environmental toxins

How toxins impacts BIG axis and disrupt hormones

Ways to minimize exposure and detox
Wendy Myers, ND, FDN-P, NC, CHHC
Day 4
"Heavy Metal Toxicity and Detox"
---
Impact of heavy metals on brain health

Immune system disruption by heavy metals

Safe and effective steps for detox
Dr.Tom O'Bryan, DC, CCN, DACBN
Day 5
"Autoimmunity and BIG Connection"
---
Leaky gut and brain degeneration connection

How genetics play a role in leaky gut and autoimmunity

Smell as a predictor of Alzheimer's
Dr. Terry Wahls, MD
Day 5
"Brain Autoimmunity and Solutions"
---
How she went from wheelchair bound to biking 

How gut dysfunction promotes brain autoimmunity

Practical tips to support gut and brain health
Dr. Keesha Ewers, PhD, MSN, ARNP, FNPc
Day 6
"Autoimmune and the BIG Impact"
Framework to identify root causes of inflammation
Leaky gut, leaky brain, and leaky boundaries
Integrative approach to reducing inflammation and stress
Dr. Aimie Apigian, MD, MS, MPH
Day 6
"Trauma Response And BIG Connection"
---
Difference between stress response and trauma response

How trauma response rewires the brain, immune, and gut

What it takes to release stored trauma
The 2022 BIG Masterclass has ended.
Join the waitlist below to stay in the loop about our next BIG Masterclass.
Exclusive Mastery Sessions with Dr. Peter Kan
The Big Idea In Healing Chronic Conditions
Day 1
---
Brain, immune, gut dysfunction, and disease.
Roadmap to healing chronic conditions.
How to get the most out of this masterclass.
Circulation, Oxygen, And Anemia For Brain, Immune, Gut Health
Day 1
---
Fuel Delivery as foundation to healing.
Importance of circulation and oxygen in healing.
Understand symptoms of low fuel.
Blood sugar and inflammation, energy, metabolism, adrenals
Day 1
---
Why blood sugar is the queen for brain function.
Hormonal effect of blood sugar regulation.
Blood sugar dysfunction and inflammation connection.
Pathways Of Digestion From North To South
Day 2
---
Key players in normal digestion
The domino effects of digestive dysfunction from north to south
How to triangulate the region of digestive issues
Leaky Gut, Tolerance, And Truth About Food Sensitivity
Day 2
---
How leaky gut cause immune and brain issues.
Why you are sensitive to multiple foods.
Oral tolerance and autoimmunity.
Strengthen Immunity And Balance Autoimmunity
Day 3
---
The different branches of the immune system.
How immune imbalance happens in autoimmune.
Immune weakness, inflammation, and chronic infection connection.
Art Of Safe Detox
Day 4
---
Physiology of detox.
Why and is detox reactions normal?
How detox depends on gut and immune.
Personal Journey To The Big Idea
Day 4
---
Turning points that led to functional medicine.
The "Why" behind the drive.
What Dr. Kan is known for by his kids.
Brain Inflammation And Gut Connection
Day 5
---
Specialized brain immune cells and brain function.
BIG idea in brain inflammation.
Blood-brain barrier and brain autoimmunity.
Brain regional dysfunction and neurotransmitter health
Day 5
---
Basic requirements to keep brain cells healthy
Brain region dysfunction and symptoms
Neurotransmitter functions and how to identify dysfunction
Truth About Thyroid And Sex Hormones
Day 6
---
Thyroid problems are often not thyroid problems.
3 common causes of hormone issues.
Why hormone replacement not working for you.
Connecting The Dot And Next Step
Day 7
---
Connect the BIG dot.
Evidenced-based approach to sequence the protocol.
Next step to implement and heal.
It is not your fault that you are not better, yet.
Dr. Kan has created a one-of-a-kind masterclass learning experience that will take you through a clinical roadmap approach that he uses in his virtual functional medicine practice. He has helped over 5000 people in the past 10+ years, generating life-changing results for many of his clients.
The time is now to learn
WHY

you are still having symptoms despite everything you have tried, and

WHAT

you can do to heal and optimize your brain, immune, and gut axis.

Join us to learn strategies you can implement at home, as well as evidence-based functional medicine approaches to reverse symptoms and chronic conditions.
FREE BONUS GIFTS
Register for the BIG Masterclass and gain access to the following FREE bonuses: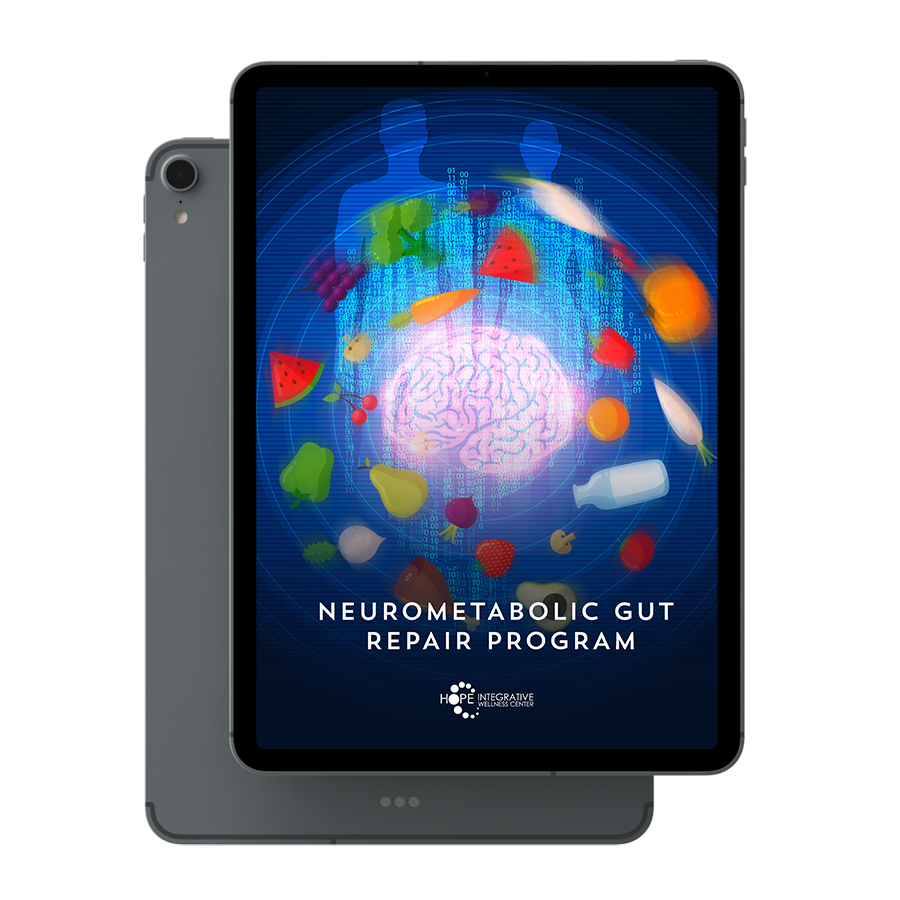 NeuroMetabolic Gut Repair Program
Optimize your brain, immune and gut health!
This 36-page eBook takes you through the steps that Dr Kan does with his one-on-one clients to eliminate possible food allergens and stabilize your blood sugar so your body can heal and function as it was intended.
BIG idea to healing chronic conditions and autoimmunity.
Get the free video and transcript of this informative Mastery Session. You will learn:
Brain, immune, gut dysfunction and disease.
Roadmap to healing chronic conditions. (bullet)How to get the most out of this masterclass.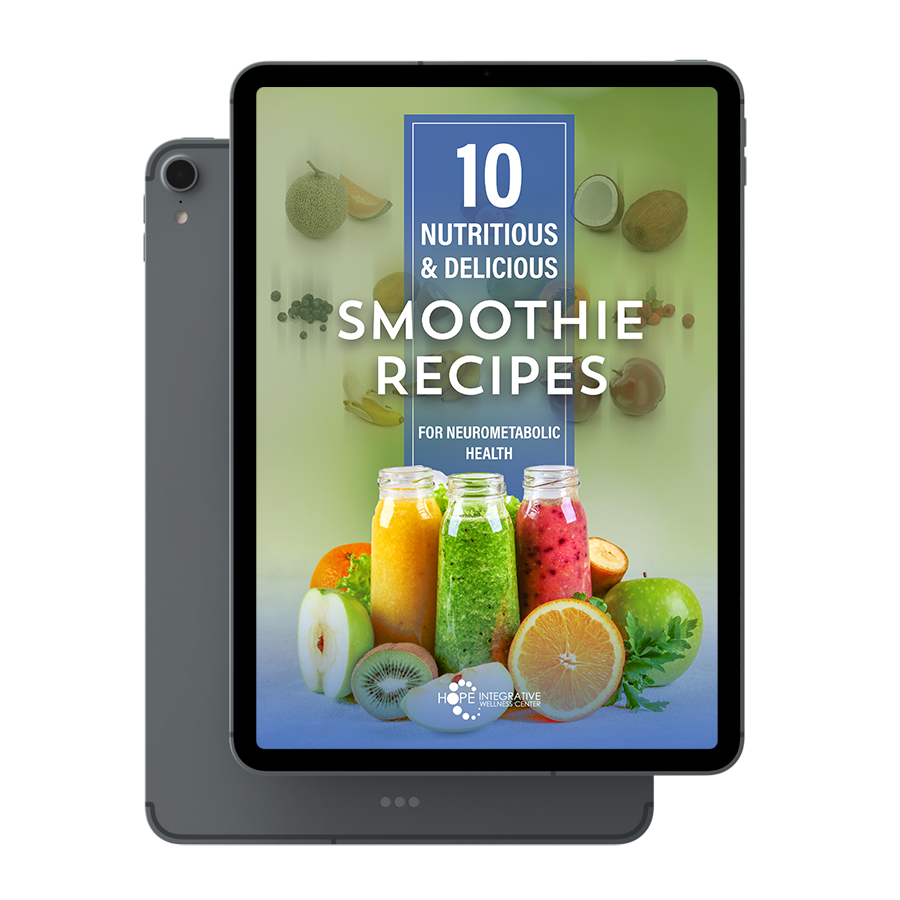 26-page NeuroMetabobolic Smoothie Recipes
Improve your energy and metabolism instantly with this informative eGuide.
Access to power-packed recipes that are fast, fun, and easy.
Learn how to improve your brain-immune-gut axis by incorporating these delicious smoothie part of your everyday routine.
Dr. Peter Kan
D.C. D.A.C.N.B., F.A.A.I.M., C.G.M.P., C.G.P.
Meet Your Host:
Dr. Kan supports and manages patients with chronic conditions using a comprehensive approach that merges the exciting advances of functional neurology and functional medicine.
Dr. Kan is Board Certified in Integrative Medicine, Functional Medicine, and a Board Certified Chiropractic Neurologist.
He is the creator of NeuroMetabolic Integration, a virtual functional medicine program that identifies the root cause of autoimmune and other chronic conditions.
Over 5000 patients from across the country have come to seek out his holistic approach that is changing the lives of those suffering from chronic conditions.
Born in Taiwan and immigrated to America at the age of 13, Dr. Kan has a deep appreciation for Eastern wisdom and Western advances in natural healthcare. He believes in the God-given ability of the body to heal and regulate itself.
The 2022 BIG Masterclass has ended.
Join the waitlist below to stay in the loop about our next BIG Masterclass.